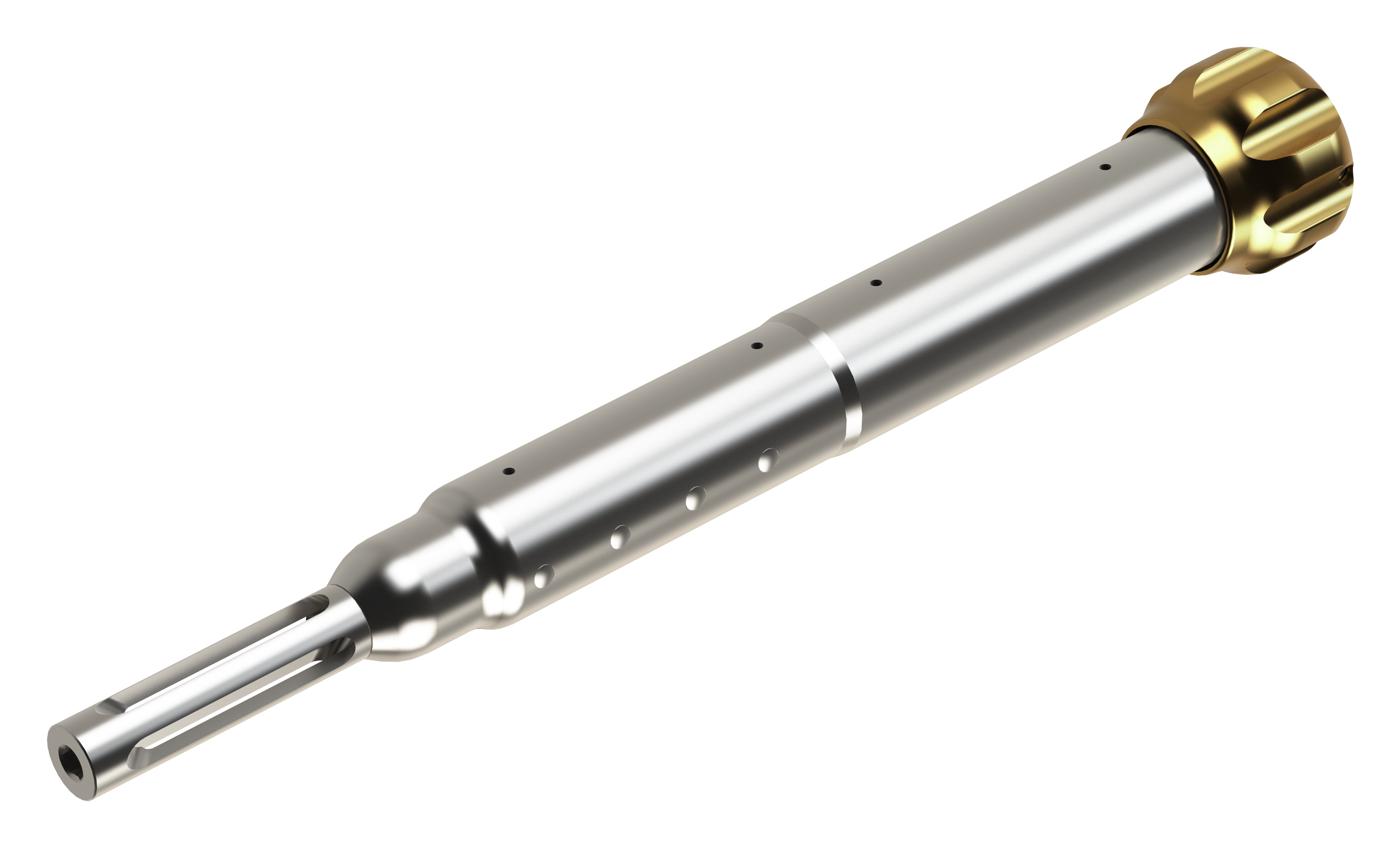 Inline Cable Tensioner
Fully designed, developed, and manufactured in-house:

In line tensioning design
Holds cable of varying sizes
Pre tensioners attach to tip
Anti-buckling tip aids with cable release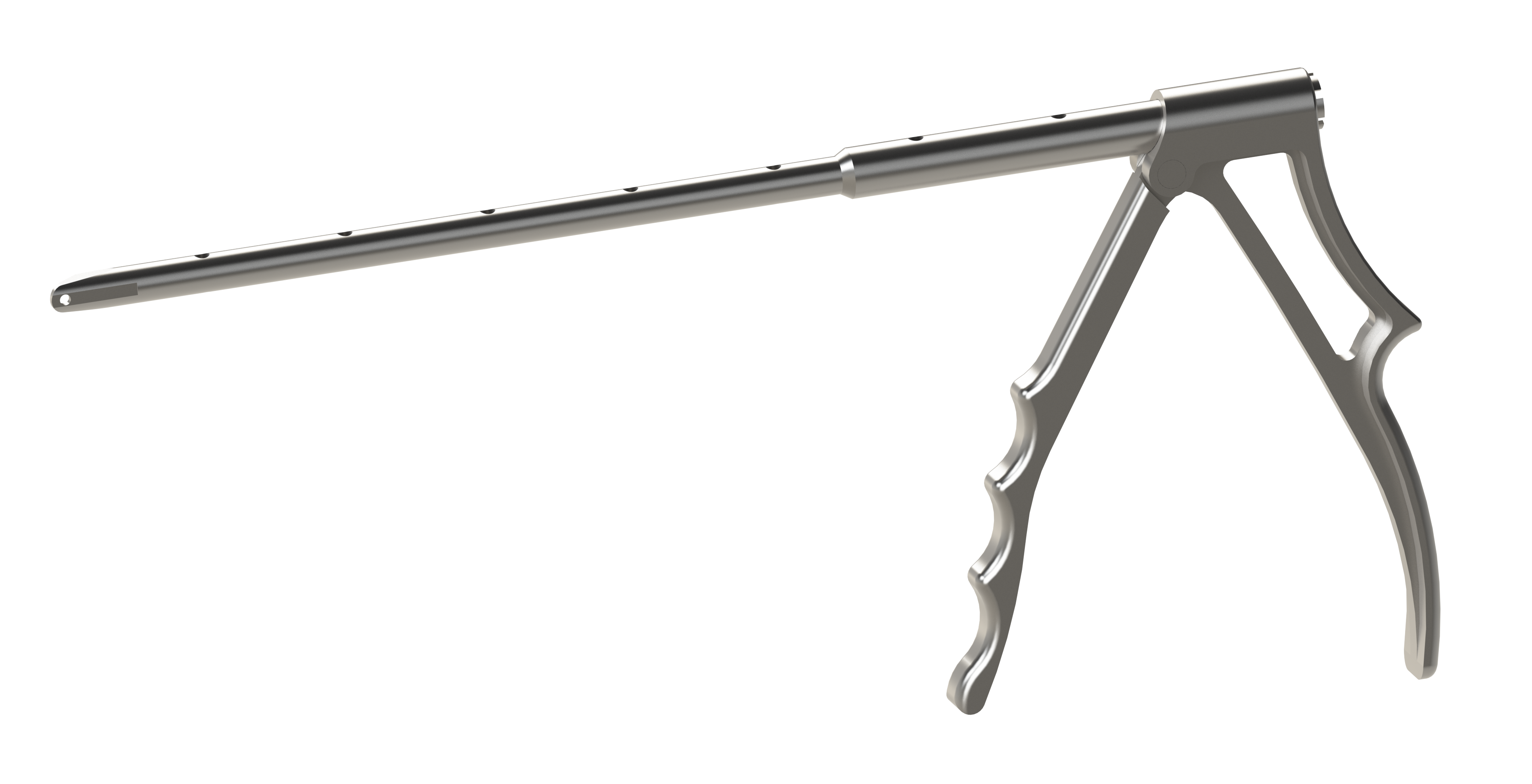 Pistol Grip Cable Cutter
Fully designed, developed, and manufactured in house within 3 months
Designed to be configurable for different diameter cables as well as length of shaft
Provides very close cut without risk of adjacent cable damage
Low handle force even for large diameter cables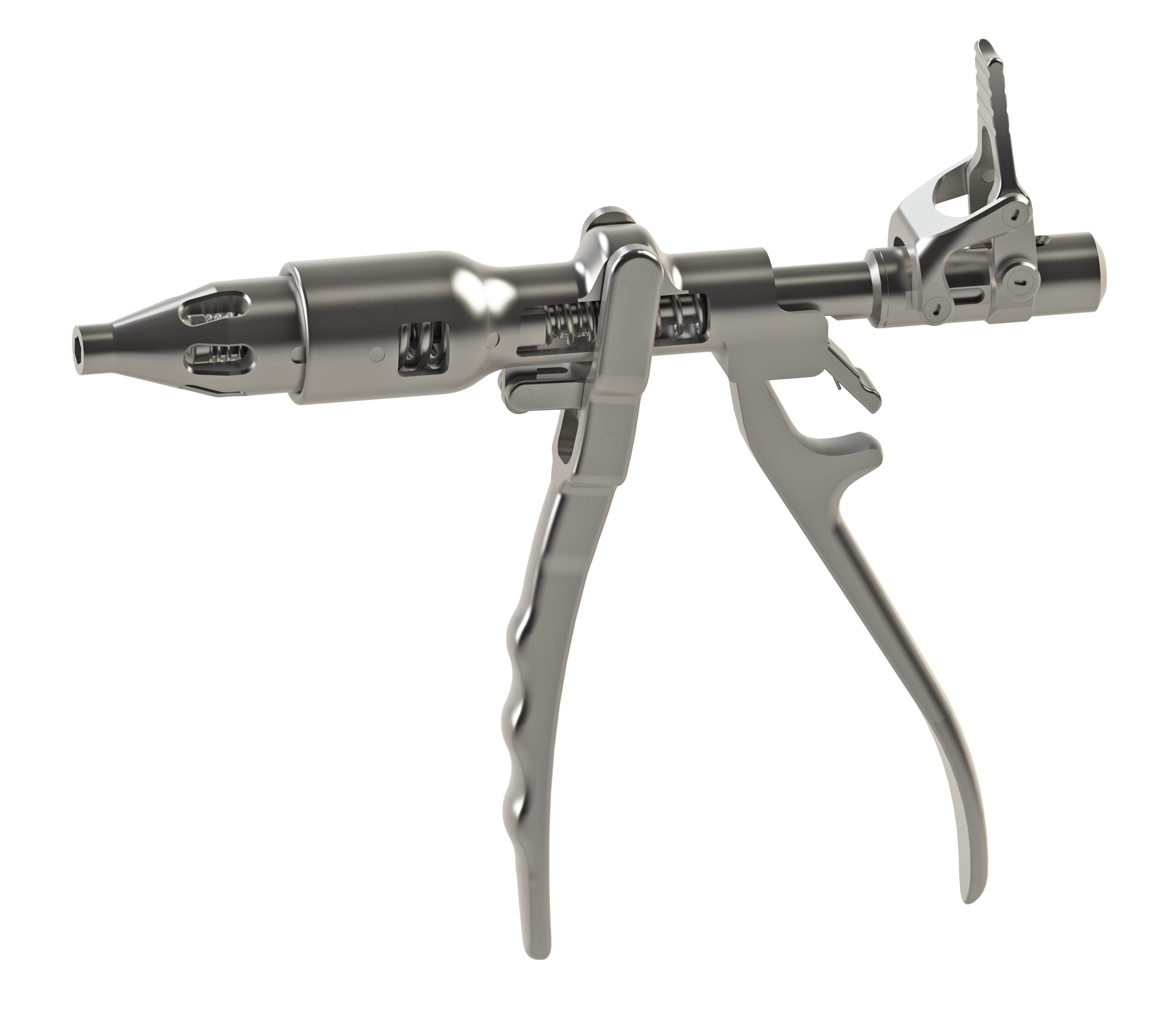 Pistol Grip Tensioner
Fully designed, developed, and manufactured in-house
Remains the gold standard for orthopedic cable tensioners supplied to numerous top medical device companies
Can be redesigned to meet user requirements for ergonomics, unique features, and cable design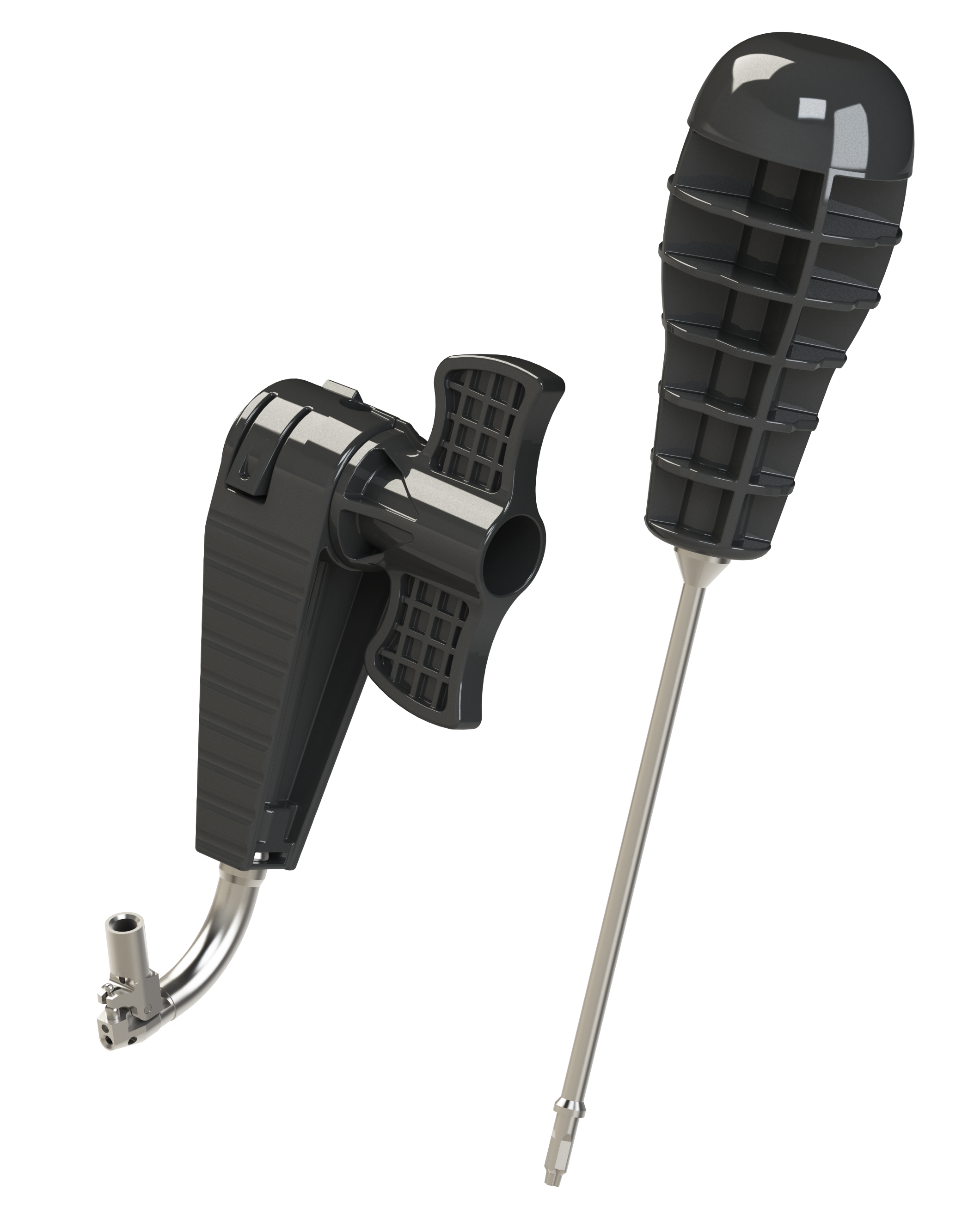 Disposable Instruments:
Injection Molded Handles
Unique dual ratcheting tensioner mechanism allows for fine adjustment
Tensioner has Integrated flush cable cutter
Stab-and-grab torque driver calibrated and value will not change over time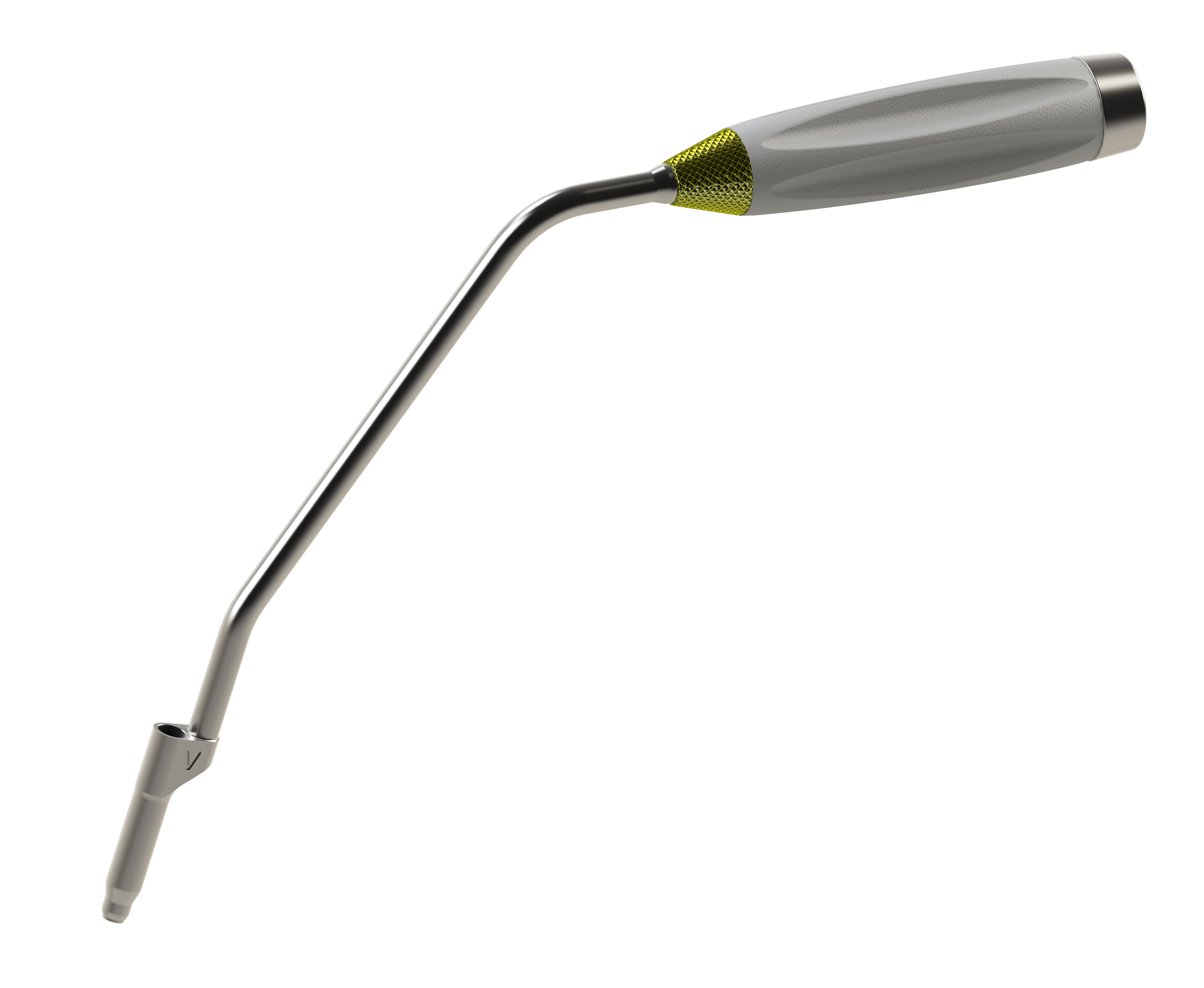 Drill Guides:
Multiple guide options have been designed, developed, and manufactured in-house. 
Guide options include:

Awl Sleeves
Fixed and Variable Drill Guides
DTS Guides
Intradiscal Drill Guides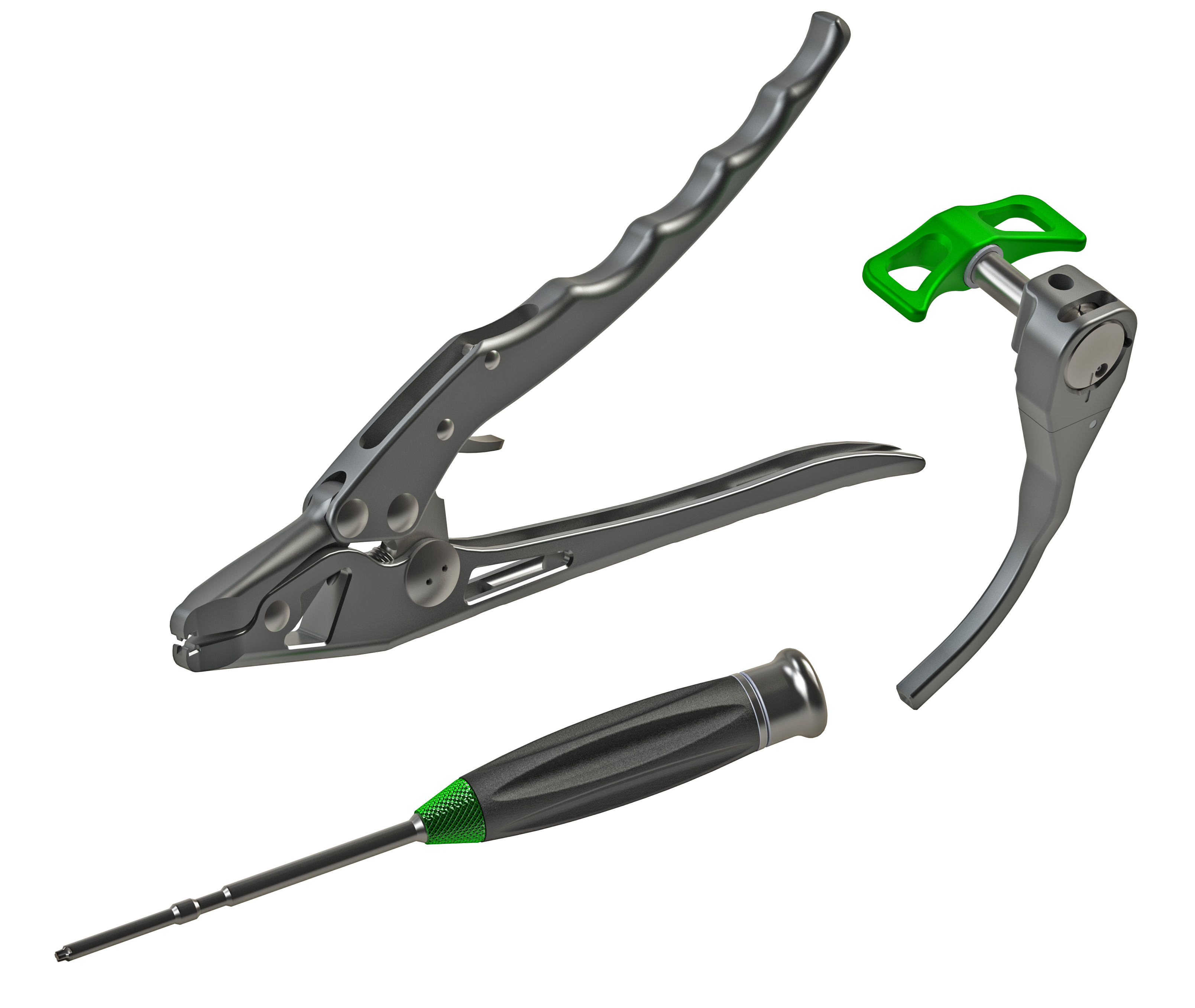 Sternal Closure Instruments:
Fully designed, developed, and manufactured in-house
Reusable instruments including cable tensioner, driver, crimper, plate templates, screw selector and cutter
Streamlined set comes in a slim sterilizable case
All instruments designed to be best-in-class for ergonomics and function
Collaborate
With us
We are always looking for new opportunities to collaborate and innovate with external partners to help improve patient lives. If your company is looking for a partner to accelerate innovation and speed to revenue, please fill out the following form. Do not submit confidential or proprietary information through this form.